Preview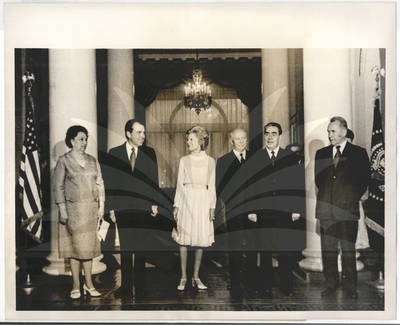 Identifier
35160004355740
Subject—Names
Nixon, Richard M.
Subject—Places
Soviet Union
Subject—Topics
Soviet Union--Politics and government
Description
Moscow: President and Mrs. Richard Nixon appear with some of the 100 guests who were invited to May 26th dinner at Spaso House, residence of the U.S. Ambassador in Moscow. At left is Mrs. Leonid Brezhnev and to Mrs. Nixon's left (from left at right) are Soviet President Nikolai Podgorny, Soviet General Secretary Leonid Brezhnev and Premier Alexei Kosygin.
Format
BW Photograph, 10" x 8"
Source
United Press International