Preview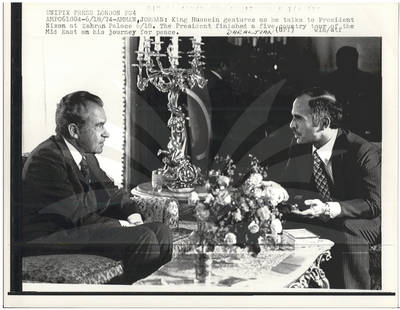 Identifier
35160004355559
Subject—Names
Nixon, Richard M.
Subject—Places
Middle East
Subject—Topics
Middle East--Politics and government--20th century
Description
Amman, Jordan: King Hussein gestures as he talks to President Nixon at Zahran Palace 6/18. The President finished a five country tour of the Mid East on his journey for peace.
Format
BW Photograph, 11" x 8.5"
Source
United Press International