Preview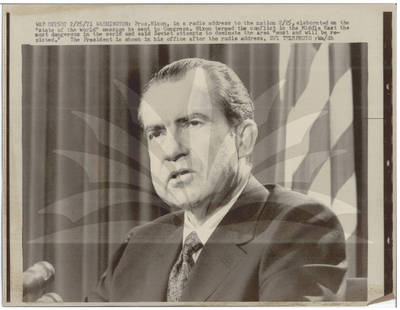 Identifier
35160004355963
Subject—Names
Nixon, Richard M.
Subject—Places
Middle East
Subject—Topics
Middle East--Politics and government--20th century
Description
Washington: Pres. Nixon in a radio address to the nation 2/25, elaborated on the 'state of the world' message he sent to Congress. Nixon termed the conflict in the Middle East the most dangerous in the world and said Soviet attempts to dominate the area 'must and will be resisted.' The President is shown in his office after the radio address.
Format
BW Photograph, 11" x 8.5"
Source
United Press International