Title
Preview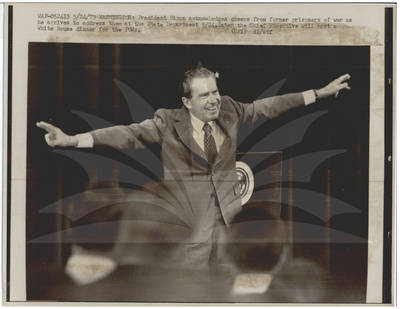 Identifier
35160004355229
Subject—Names
Nixon, Richard M.
Subject—Places
Vietnam; Southeast Asia
Subject—Topics
Vietnam War, 1961-1975
Description
Washington: President Nixon acknowledges cheers from former prisoners of war as he arrives to address them at the State Department 5/24. Later the Chief Executive will host a White House dinner for the POWs.
Format
BW Photograph, 11" x 8.5"
Source
United Press International