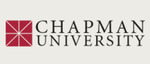 Files
Download
Available for download on Saturday, November 04, 2023
Download Full Text (13.0 MB)
Description
"Lynn Nottage has devoted her career to researching and telling stories of Black individuals and communities with expressed interest in laborers, advocating for their agency, humanity, and legacy. In her second Pulitzer Prize-winning play, Sweat, Nottage dramatizes more recent US history, illuminating the lives of workers marginalized by the deindustrialization of the Rust Belt in the early 2000s. Sweat is emblematic of Nottage's sustained effort to deploy playwriting as activism and stand in solidarity with those whose stories she chooses to tell. As a constant theme in her works, Lynn Nottage's stories align with marginalized workers' efforts and histories, connecting the pride of the factory employees in Sweat with the dignity of Mama Nadi in Ruined, the resourcefulness of the women and men in Intimate Apparel, the resilience and tenacity of Undine Barnes in Fabulation, and the determination of the titular character in By the Way, Meet Vera Stark. These fellow laborers all demonstrate an intent to survive amid dire circumstances and diminishing resources. Sweat is another act of rebellion designed to advocate for workers' lives and meet changemakers on their own turf, advocating for a compassionate conversation about and action to alleviate the human cost of the economic policies of the past quarter-century."
Publication Date
5-4-2023
Publisher
Methuen Drama/Bloomsbury
Disciplines
African American Studies | Africana Studies | American Popular Culture | Dramatic Literature, Criticism and Theory | Literature in English, Anglophone outside British Isles and North America | Literature in English, British Isles | Literature in English, North America | Literature in English, North America, Ethnic and Cultural Minority | Other American Studies | Other Theatre and Performance Studies | Playwriting | Theatre History
Recommended Citation
Buckner, Jocelyn L. "Sweat Equity: Lynn Nottage's Radical Dialectic of Deindustrialization." In Contemporary Black Theatre and Performance: Acts of Rebellion, Activism, and Solidarity, edited by Deron S. Williams, Khalid Y. Long, and Martine Kei Green-Rogers, 11-24. New York: Methuen Drama, 2023.
Copyright
Methuen Drama/Bloomsbury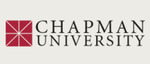 Included in
African American Studies Commons, Africana Studies Commons, American Popular Culture Commons, Dramatic Literature, Criticism and Theory Commons, Literature in English, Anglophone outside British Isles and North America Commons, Literature in English, British Isles Commons, Literature in English, North America Commons, Literature in English, North America, Ethnic and Cultural Minority Commons, Other American Studies Commons, Other Theatre and Performance Studies Commons, Playwriting Commons, Theatre History Commons
COinS