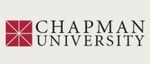 Title
Women's Movements in Latin America
Description
"The trajectory of women's mobilization in contemporary Latin America incorporates both important gains and ongoing challenges... The chapter first explores mobilization of women in the 1970s and 1980s against authoritarian regimes and in favor of nationalist, class-based causes. It examines how women's experiences of political opportunity structures, movement recruitment, framing, and identity-linked grievances have differed from those of male-dominated movements."
Keywords
women, women's movements, politics, Latin America
Disciplines
Latin American Languages and Societies | Latin American Studies | Other Political Science | Women's Studies
Recommended Citation
Horton, Lynn. "Women's Movements in Latin America." Handbook of Social Movements across Latin America. Ed. Paul Almeida and Allen Cordero Ulate. Springer Netherlands, 2015. 79–87. link.springer.com. Web. 8 Sept. 2015. Handbooks of Sociology and Social Research.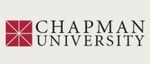 COinS