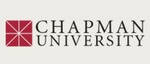 Title
Evaluating Survey Measures Using the ARDA's Measurement Wizard
Description
"This chapter introduces a new resource for exploring and evaluating the survey items used in previous surveys, the Measurement Wizard, which allows for quick comparisons of survey items measuring the same concept. This resource offers a customized metadata archive that gives immediate access to thousands of questions from hundreds of surveys and provides an online tool for finding, comparing, and evaluating survey items. The majority of the chapter is devoted to exploring a few examples of what we have found using this new metadatabase and software tool and demonstrating how even subtle shifts in question wording, response categories, or survey design can result in major changes in outcomes. Using the Measurement Wizard tool (and others), we can learn from past surveys to design better measures for the future."
Disciplines
Community-Based Research | Other Social and Behavioral Sciences | Other Sociology | Religion | Sociology of Religion
Recommended Citation
Bader, C. D., & Finke, R. (2017). Evaluating survey measures using the ARDA's Measurement Wizard. In R. Finke & C. D. Bader (Eds.), Faithful measures: New methods in the measurement of religion (pp. 140- 166). New York, NY: NYU Press.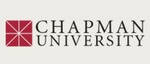 COinS