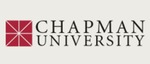 Title
Cycles of Right-Wing Terror in the United States
Description
"The goal of this chapter is twofold. The current obsession with Islamic jihadi terrorism has a blinding effect on the conception of terrorism, including, ultimately, how society responds to terrorism. This chapter is intended to add to the dialogue about other types of terrorist threats by focusing on right-wing extremism... Secondly, this chapter is an effort to assess empirically the dynamics and patterns of US right-wing terrorism by comparing two recent waves as well as examining the current status of right-wing terrorism."
Disciplines
Demography, Population, and Ecology | Other Sociology | Place and Environment | Politics and Social Change | Regional Sociology | Social Control, Law, Crime, and Deviance | Social Psychology and Interaction | Sociology of Culture
Recommended Citation
Simi, P. (2013). Cycles of right-wing terror in the United States. In S. Von Mering & T McCarty (Eds.), Right-wing radicalism today: Perspectives from the Europe and US (pp. 159-174). New York, NY: Routledge.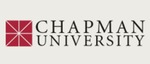 COinS