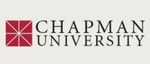 Title
An Extreme Response to Globalization: The Case of Racist Skinhead Youth
Description
"In this chapter we argue that a global dissemination of skinhead style allowed local youth across the United States (and in various other countries) to adopt what was originally a British youth subculture... Although skinhead origins were uncoordinated reactions to globalizing trends, the subsequent growth of the skinhead movement was fostered by specific and conscious actions on the part of skinhead activists to global technologies in order to grow the movement."
Publisher
Columbia University Press
Disciplines
Place and Environment | Politics and Social Change | Race and Ethnicity | Regional Sociology | Social Control, Law, Crime, and Deviance | Social Psychology and Interaction | Sociology of Culture
Recommended Citation
Simi, P. & Brents, B. (2008). An extreme response to globalization: The case of racist skinhead youth. In M. Flynn & D. Brotherton (Eds.), Globalizing the streets: Cross-cultural perspectives on youth, social control, and empowerment (pp. 185-202). New York, NY: Columbia University Press.
Copyright
Columbia University Press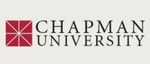 COinS