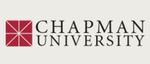 Title
Mechanisms of Multiple Cellular Adaptation Processes in Clonal Cell Lines During Chronic Opiate Treatment
Description
Among the various in vitro models for studies of opiate action, the clonal cell line, neuroblastoma x glioma NG 108-15 hybrid cells, represents the simplest model of brain origin in which the molecular basis of opiate action is being investigated. The hybrid cells possess many neuronal properties, such as having excitable membrane containing light and dense core vesicles; also the hybrid cells can be synapsed onto striatal muscle cells (Hamprecht 1977).
Publisher
National Institute on Drug Abuse
Keywords
Adaptation, Physiological, Narcotics pharmacology
Disciplines
Nervous System | Substance Abuse and Addiction
Recommended Citation
Law, Ping-Yee, Michael T. Griffin, and Horace H. Loh. "Mechanisms of multiple cellular adaptation processes in clonal cell lines during chronic opiate treatment." Mechanisms of tolerance and dependence 54. Rockville, MD: National Institute on Drug Abuse, 1984 (pp. 119-135).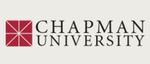 COinS