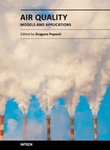 Description
Cairo is the largest city of Africa and one of the world's megacities, with a population of more than 20 million people and containing more than one third of the national industry. It is a rapidly expanding city which leads to many associated environmental problems. As a result, it is also one of the most air polluted megacities in the world (Molina and Molina, 2004). It suffers from high ambient concentrations of atmospheric pollutants including particulates (PM), carbon monoxide, nitrogen oxides, ozone and sulfur dioxide (Abu-Allaban et al., 2007, Abu-Allaban et al., 2002, El-Metwally et al., 2008). The pollution phenomenon locally known as "Black cloud" over Cairo has been attributed to many reasons among which are biomass burning, local emission and long range transport during the fall season.Several studies have been conducted to address and discuss the forth mentioned reasons for the increased pollution levels over Cairo and the greater Delta region using ground-based and satellite air quality data as compared to other megacities.
Publication Date
7-5-2011
Keywords
black cloud, Cairo, Alexandria, Egypt, Nile Delta, aerosols, water vapor, data
Disciplines
Environmental Indicators and Impact Assessment
Recommended Citation
Hesham M. El-Askary, Anup K. Prasad, George Kallos, Mohamed El-Raey and Menas Kafatos (2011). Analyzing Black Cloud Dynamics over Cairo, Nile Delta Region and Alexandria using Aerosols and Water Vapor Data, Air Quality-Models and Applications, Prof. Dragana Popovic (Ed.), ISBN: 978-953-307-307-1, InTech, DOI: 10.5772/16727. Available from: http://www.intechopen.com/books/air-quality-models-and-applications/analyzing-black-cloud-dynamics-over-cairo-nile-delta-region-and-alexandria-using-aerosols-and-water-
Creative Commons License


This work is licensed under a Creative Commons Attribution-Noncommercial-Share Alike 3.0 License.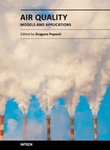 COinS