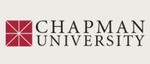 Title
Conformational Searching for Complex, Flexible Molecules
Description
"Conformational analysis is essential to the study of organic reactions using theory. In this chapter, we examine the practical considerations behind software-guided conformational searches using molecular mechanics, analyze the strengths and weaknesses of specific parameters, and show examples involving both ground- and transition-state conformational searches. Finally, we provide a general summary of suggestions."
Publisher
World Scientific
Disciplines
Numerical Analysis and Scientific Computing | Organic Chemistry | Other Chemistry | Other Computer Sciences
Recommended Citation
Brueckner, A. C., Ogba, O. M., Snyder, K.M, Richardson, H. C., and Cheong, P. H.-Y. (2017). Conformational searching for complex, flexible molecules. In Applied Theoretical Organic Chemistry, ed. Tantillo, D. J. (World Scientific, London, UK), pp. 147-164.
Copyright
World Scientific Publishing Europe Ltd.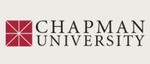 COinS