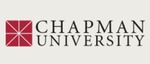 Title
Physiology of Swimming and Migration in Tunas
Description
Tunas are well known for specialized anatomical and physiological features that correlate to their exceptionally active lifestyle and ability to migrate over long distances. Foremost are a high degree of body streamling, a lunate tail fin with high aspect ratio, a relatively "stiff-body" swimming style, elevated core body temperature, medially and anteriorly located aerobic red muscle, a large heart, and a high metabolic rate. This chapter will discuss the state of knowledge of these properties and review the importance of the muscle and tendon anatomy, muscle activation patterns and contractile properties, and the effect of elevated temperature on muscle power output. We also present an assessment of tuna swimming performance based on laboratory and field measurements, and summarize current knowledge of tuna migration patterns. Finally, the use of tunas in aquaculture and its future potential is discussed.
Publisher
Springer-Verlag
Disciplines
Aquaculture and Fisheries | Marine Biology
Recommended Citation
Shadwick RE, Schiller LL, and Fudge DS (2012) Physiology of swimming and migration in tunas. In Swimming Physiology of Fish: Towards Using Exercise to Farm a Fit Fish in Sustainable Aquaculture, Palstra AP and Planas JV (eds.), Springer-Verlag, pp 45-78.
Copyright
Springer-Verlag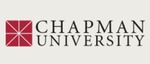 COinS