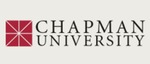 Title
Hagfish Slime Threads
Description
"Hagfish slime threads form the fibrous fraction of the defensive slime of hagfishes. The threads develop within specialized cells within the slime glands and consist of a dense bundle of the cytoskeletal elements known as intermediate filaments. The threads leave the hagfish's body in a condensed state, but quickly unravel into fine protein strands that are more than 10 cm long..."
Publisher
Pan Stanford Publishing
Disciplines
Cell Biology | Marine Biology
Recommended Citation
Fudge DS (2012) Hagfish slime threads. In The Functional Fold: Amyloid Structures in Nature, edited by Mostaert A and Jarvis S (eds.), Pan Stanford Publishing, pp 15-31.
Copyright
Pan Stanford Publishing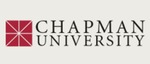 COinS