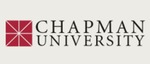 Title
Clinical Management of the Patient with Reach, Grasp and Manipulation Disorders
Description
"Problems with reach, grasp, and manipulation have an impact on many activities performed in daily life, such as dressing, eating, and grooming. As such, they are a major focus of intervention for clinicians involved in the rehabilitation of patients with neurologic pathology. Upper extremity dysfunction manifests in different ways, as seen in the following case studies. The first case illustrates loss of function in an adult patient following a stroke, while the second case features a child with underdeveloped prehension."
Publication Date
7-31-2006
Publisher
Lippincott Williams & Wilkins
Disciplines
Musculoskeletal System | Nervous System | Neurology | Other Rehabilitation and Therapy | Pediatrics | Physical Therapy | Physiotherapy
Recommended Citation
Duff SV, Shumway-Cook A, Woollacott MH. Clinical management of the patient with reach, grasp and manipulation disorders. In Shumway-Cook A, Woollacott MH, eds. Motor Control: Theory and Practical Applications. 3rd ed. Baltimore, MD: Lippincott Williams & Wilkins; 2007.
Copyright
Lippincott Williams & Wilkins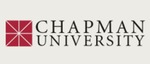 COinS