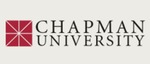 Title
Orbital Decomposition for the Comparison of Multiple Categorical Time-Series
Description
Orbde is an analysis based on symbolic dynamics that identifies recurring patterns of events in nominally-coded time series data.
Keywords
Orbits, Science, Decomposition, Behavioral Science, Behavior
Disciplines
Applied Behavior Analysis | Behavioral Disciplines and Activities | Behavior and Behavior Mechanisms | Experimental Analysis of Behavior
Recommended Citation
Pincus, D., D. Ortega, and A. Metten. (2011). Orbital decomposition for the comparison of multiple categorical time-series. In S.J. Guastello and R. Gregson (Eds.), Nonlinear dynamical systems analysis for the behavioral sciences: Real data(pp.517-539). City: CRC Press.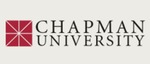 COinS