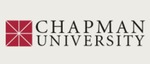 Title
Transforming the Pain Terrain: Theory and Practice in the Use of Mental Imagery for the Treatment of Pain
Description
"This chapter is intended to provide practitioners of imagery psychotherapy with the information to develop such therapeutic maps when treating victims of pain disorders. First, there is a brief discussion of individual causal factors, which are analogous to potentially interesting features of the clinical landscape. Next, the discussion shifts to characteristics of the clinical landscape as a whole, through the lens of systemic theories. Finally, a sample of the various techniques in imagery therapy for pain will be summarized. The use of these techniques, informed by a systemic perspective, may provide the means for empirical and practical explorations of more radical and potentially more potent pain treatments that aim beyond simple here-to-there movements, and instead aim to transform the clinical landscape itself."
Keywords
mental imagery, imagery psychotherapy, pain, therapeutic maps
Disciplines
Movement and Mind-Body Therapies | Other Psychiatry and Psychology | Other Psychology | Other Rehabilitation and Therapy | Pain Management | Psychiatry and Psychology
Recommended Citation
Pincus, D., et al. (2003). Transforming the pain terrain: Theory and practice in the use of mental imagery for the treatment of pain. In A. A. Sheikh (Ed.), Healing images: The role of imagination in health(pp.177-222). Amityville, New York: Baywood.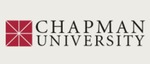 COinS