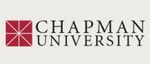 Title
Snakes, Spiders, Strangers: How the Evolved Fear of Strangers May Misdirect Efforts to Protect Children from Harm
Description
"In this chapter, we will argue that stranger fear is an evolved predisposition that increased fitness over the course of human history. In modern, developed societies, however, the same native bias against strangers may obscure perception of the greater threat of child harm posed by familiar peers, acquaintances, friends and kin."
Publisher
Psychology Press
Keywords
parenthood, relative formidability, threat detection, violence, children, stranger danger
Disciplines
Child Psychology | Family, Life Course, and Society | Social Psychology and Interaction
Recommended Citation
Hahn-Holbrook, J., Holbrook, C., & Bering, J. (2010). Snakes, spiders, strangers: How the evolved fear of strangers may misdirect efforts to protect children from harm. In J. M. Lampinen & K. Sexton-Radek (Eds.), Protecting children from violence: Evidence based interventions. New York: Psychology Press.
Copyright
Psychology Press/Taylor & Francis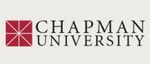 COinS