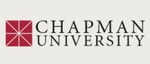 Description
"Blindsight, as the name implies, is a parado -- a sort of seeing without 'seeing.' Ever since the term was first coined in the early 1970s it has raised profound and intriguing questions about what it means to 'see,' and what it means to 'guess.' ... [T]he phenomenon of blindsight has enriched our understanding of consciousness, vision, and the brain, and has been fodder for a rich scientific and philosophical debate. This entry will cover the essential concepts from neurology that are relevant to blindsight, describe the defining characteristics of blindsight and how these might be explained by the architecture of the brain, and discuss the possibility of blindsight in normally sighted individuals as an emerging distinction in blindsight research."
Publication Date
3-1-2013
Publisher
Sage Publications, Inc.
Disciplines
Cognition and Perception | Nervous System | Neurology | Neurosciences | Other Psychiatry and Psychology | Other Psychology | Philosophy of Mind | Psychological Phenomena and Processes
Recommended Citation
Schurger, A., & Cowey, A. (2013) Blindsight. In H. Pashler (Ed.) Encyclopedia of the Mind (pp. 120-123). Thousand Oaks, CA: Sage Publications, Inc.
Copyright
Sage Publications, Inc.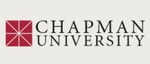 COinS