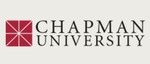 Title
The Science of Female Orgasms: Please Female Partners in Casual and Long-Term Relationships
Description
"In this chapter, we critically examine gender differences in orgasm and, in doing so, provide science-based suggestions for individuals and relationship partners to close the orgasm gap between heterosexual men and women. We will begin our examination of women's orgasm with providing an overview anatomy and orgasms, with a particular focus on the clitoris. For the remainder of the chapter, we consider orgasm frequency in the context of both short-term (casual sex and hookup scenarios) and long-term relationships. Throughout, we offer suggestions for women and their sexual partners to increase women's orgasm frequency across both short-term and long-term relationships."
Disciplines
Family, Life Course, and Society | Gender and Sexuality | Other Feminist, Gender, and Sexuality Studies | Other Psychology | Women's Studies
Recommended Citation
Matsick, J. L., Conley, T. D., & Moors, A. C. (2016). The science of female orgasms: Please female partners in casual and long-term relationships. In K. Aumer (Ed.). The psychology of love and hate in intimate relationships (pp. 47-63). Switzerland: Springer International Publishing.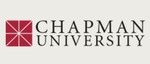 COinS