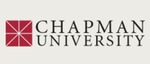 Description
This chapter focuses on the labels and stereotypes that ethnic groups have been given in America.
Keywords
Ethnic Groups, Labels, Assumptions, Stereotypes, Race, Cultures, Diversity
Disciplines
Race and Ethnicity | Social and Behavioral Sciences
Recommended Citation
Yousefinejad, S., & Frederick, D. A. (2013). Labels (group). In C.E. Cortés (Ed.), Multicultural America(pp. 1318-1321). Los Angeles: SAGE Publishers.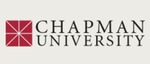 COinS