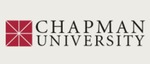 Title
An Update on Human Resources in Mental Health
Description
In 1987, staff from the American Psychological Association, American Psychiatric Association, National Association of Social Workers, and professional psychiatric nursing formed a work group on human resources data. Their purposes were to identify common, core data on human resources from each discipline, to prepare a chapter for Mental Health 1990, to identify gaps in the data, to determine how to address or fill those gaps, and to improve survey compatibility between their disciplines.
Publisher
DIANE Publishing
Keywords
psychiatry, pscyhology, social work, psychiatric nursing, human resources, data
Disciplines
Human Resources Management | Psychiatric and Mental Health Nursing | Psychiatry and Psychology
Recommended Citation
Peterson B.D., West J.W., Pincus H.A., et al. (1996). An update on human resources in mental health. In Manderscheid R and Sonnenschein MA (Eds.), Mental health United States . Department of Health and Human Services Pub (SMA) 96-3098, Washington, D.C., U.S. Government Printing Office.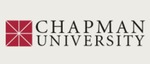 COinS