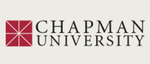 Files
Download
Available for download on Saturday, January 27, 2024
Download Full Text (336 KB)
Description
Comprehensive and accessible, this one-stop resource examines the history, development, and present state of free speech issues on college campuses, including a range of political perspectives and viewpoints. It explains such concepts and forces as academic freedom, intellectual benefits of open debate, using speech as a weapon of hate and harassment, and the history of campus social protest. It also presents a broad survey of the arguments and rhetoric-as well as actual record-of America's two major parties on campus free speech and academic freedom issues. Other focuses of coverage include major laws and commonly employed college and university policies governing free speech and civil liberties for students, faculty, and other employees on campuses and classrooms across the country.
Publication Date
7-27-2023
Disciplines
Educational Assessment, Evaluation, and Research | Higher Education | Other Education | Social and Philosophical Foundations of Education
Recommended Citation
Han, Lori Cox, and Jerry Price. Campus Free Speech: A Reference Handbook. New York: Bloomsbury, 2023.
Copyright
Bloomsbury Publishing Inc.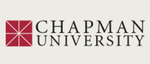 COinS