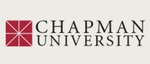 Title
Files
Download
Available for download on Friday, November 03, 2023
Download Full Text (368 KB)
Description
"This chapter discusses the nature and value of property rights. It will explain (1) what property rights are, (2) the relationship between private property and economic development, and (3) some objections to structuring societies around such rights. This discussion throughout focuses on the decentralizing nature of private property rights, asking what implications it has from a philosophical, but also social and political, point of view."
Publication Date
5-3-2022
Keywords
property rights, private property, economic development
Disciplines
Law and Society | Other Economics | Other Philosophy | Property Law and Real Estate
Recommended Citation
van der Vossen, Bas. 2022. "Propery". In: C.M. Melenovsky (ed). The Routledge Handbook of Philosophy, Politics, and Economics. New York: Routledge, pp. 163-175.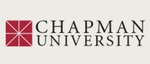 COinS