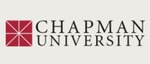 Description
"This essay considers (and endorses) three complementary conceptions of justice as virtue. To the two senses of justice just mentioned-justice as a virtue of the soul and of the polis-we add a third that bridges these two. Virtue can be a kind of outreach rather than a kind of internal harmony, because we are talking about essentially social beings. The harmony that is this virtue's object is harmony with a community. Thus, a person who is just in this sense is disposed to respect (play within the rules of) institutions that command respect by virtue of actually working-that is, actually succeeding in encouraging and enabling people to live in harmony, to peacefully flourish in mutually advantageous ways. A just person in this sense is disposed to respect just institutions even when such respect is not personally advantageous, indeed (as Hume saw) when such respect is not even good for the community in the particular case."
Publication Date
4-27-2014
Publisher
Oxford University Press
Disciplines
Criminology and Criminal Justice | Ethics and Political Philosophy | Other Political Science | Political Theory
Recommended Citation
Thrasher, John, and David Schmidtz. "The Virtues of Justice." Virtues and their Vices. Edited by Kevin Timpe and Craig A. Boyd. Oxford University Press, 2014, pp. 59-74.
Copyright
Oxford University Press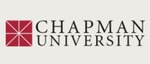 COinS