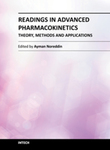 Description
"Designing antibiotic dosing regimens is often not optimal and the dose-response relationship for most antibiotics is not well-known1. Both Pharmacokinetics (PK) and Pharmacodynamics (PD) are characteristics of antimicrobial agents that should be considered in the development of effective antibiotic therapy. By linking the concentration time profile at the site of action to the drug effect (PK/PD), the effect of varying dosage regimens against pathogens could be simulated enabling the identification of effective dosage strategies. It is known that inadequate antibiotic dosing could not only lead to a therapeutic failure, but also to the development of bacterial resistance. Importantly, the evolution of resistance in pathogenic bacteria combined with the decreasing interest from the pharmaceutical industry in developing new antibiotics has created a major public health problem3. Therefore, the activities to maintain the effects of existing antibiotics and prolong their useful life span have a high priority."
Publication Date
4-20-2012
Keywords
Pharmacokinetics, Pharmacodynamics, PK/PD, antibiotic dosing regimens
Disciplines
Other Chemicals and Drugs | Other Pharmacy and Pharmaceutical Sciences | Pharmaceutical Preparations | Pharmaceutics and Drug Design | Pharmacy and Pharmaceutical Sciences
Recommended Citation
Ghada F. Ahmed and Ayman M. Noreddin (2012). Application of Pharmacokinetics/Pharmacodynamics (PK/PD) in Designing Effective Antibiotic Treatment Regimens, Readings in Advanced Pharmacokinetics - Theory, Methods and Applications, Dr. Ayman Noreddin (Ed.), ISBN: 978-953-51-0533-6, InTech, Available from: http://www.intechopen.com/books/readings-in-advanced-pharmacokinetics-theory-methods-andapplications/application-of-pharmacokinetics-pharmacodynamics-pk-pd-in-designing-effective-antibiotictreatment-r
Creative Commons License


This work is licensed under a Creative Commons Attribution 3.0 License.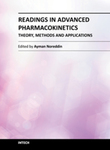 COinS