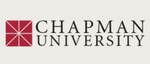 Title
Protein-Protein Interactions
Description
"Living organisms are almost exclusively comprised of four classes of molecules, namely, proteins, nucleic acids, polysaccharides, and lipids. Of these, barring lipids, all other classes can be regarded as macromolecules that are built from a limited number of building blocks or monomers. In the case of proteins, such building blocks are amino acids. Proteins are formed by polymerization of essentially twenty 'standard' amino acids. Yet, the myriad of proteins and their diverse functions, ranging from basic metabolism to structural and reproductive functions, can be astounding and constitute the very basis of life on Earth. For instance, an Escherichia coli bacterium contains over 4000 different proteins participating in virtually every life sustaining function of the cell."
Publisher
John Wiley & Sons, Inc.
Disciplines
Amino Acids, Peptides, and Proteins | Cell Anatomy | Cell Biology
Recommended Citation
Kaur K, Das D, Suresh M. Protein-protein interactions. In: Gad SC, ed. Preclinical Development Handbook, ADME and Biopharmaceutical Properties. Hoboken, NJ: John Wiley & Sons, Inc.; 2008:87-116.
Copyright
John Wiley & Sons, Inc.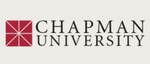 COinS