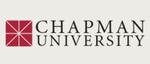 Title
Interpreting Pharmacoeconomic Findings
Description
"Important questions are 'Is the drug worth paying for?' and 'Is the drug affordable within limited budgets?' To answer these questions, decision-makers need to assess the clinical benefits and costs of newer and existing drugs. It is obvious that clinical benefits and costs of drugs should be assessed in an organized way rather than using an informal assessment, such as 'educated guess' or 'what we did last time.' Pharmacoeconomics provides systematic approaches to assess the clinical benefit and cost of drugs in a comparative manner."
Publication Date
11-29-2018
City
Amsterdam, Netherlands
Keywords
pharmacoeconomics
Disciplines
Other Pharmacy and Pharmaceutical Sciences | Pharmacoeconomics and Pharmaceutical Economics
Recommended Citation
Dilokthornsakul P, Thomas D, Brown L, Chaiyakunapruk N. Interpreting pharmacoeconomic findings. In: Thomas D, ed. Clinical Pharmacy Education, Practice and Research: Clinical Pharmacy, Drug Information, Pharmacovigilance, Pharmacoeconomics and Clinical Research. Amsterdam, The Netherlands: Elsevier; 2018:277-287.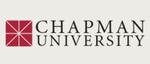 COinS