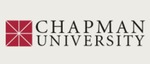 Description
Details the definition, treatment goals, epidemiology, clinical presentation and diagnosis, therapeutic plan, treatment, pharmacoeconomics, alternative therapies, and future therapies for schizophrenia.
Publisher
Lippincott, Williams and Wilkins
Disciplines
Mental Disorders | Other Mental and Social Health | Other Psychiatry and Psychology | Psychiatric and Mental Health
Recommended Citation
Gutierrez MA, Stimmel GL. Schizophrenia. In: Helms RA, Quan DJ, eds. Textbook of Therapeutics: Drug and Disease Management. 8th ed. Philadelphia, PA: Lippincott, Williams & Wilkins; 2006:1432-1442.
Copyright
Lippincott, Williams and wilkins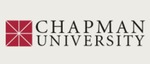 COinS