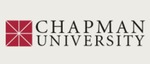 Title
Psychobiology and Psychopharmacology
Description
"Before looking at specific drugs, this chapter begins with an overview of normal functions of the brain and how these functions are carried out. Theories of the psychobiological basis of various types of emotional and physiological dysfunctions are presented next. Finally, the chapter reviews the major classification of drugs used to treat mental disorders, explains how they work, and identifies both the beneficial and the problematic effects of psychiatric drugs. Additionally, detailed information regarding adverse and toxic effects, nursing implications, and teaching tools are presented[.]"
Disciplines
Medical Pharmacology | Medicinal and Pharmaceutical Chemistry | Neurology | Neurosciences | Other Chemicals and Drugs | Other Medical Sciences | Other Pharmacy and Pharmaceutical Sciences | Other Psychiatry and Psychology | Pharmaceutical Preparations | Pharmaceutics and Drug Design | Psychological Phenomena and Processes
Recommended Citation
Gutierrez MA, Lam JT. Psychobiology and psychopharmacology. In: Halter MJ, ed. Foundations of Psychiatric Mental Health Nursing 8th ed. St. Louis, MO: Elsevier;2017:36-61.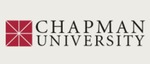 COinS