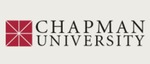 Title
Gendered Companies, Gendered Security
Description
"[T]his chapter uses original qualitative research, including interviews with industry actors and observations of industry meetings and events, to examine how the industry currently handles gender. Given the large number of US PMSC firms, US citizens working in this field, and US contracts, this chapter focuses on the US organizations while still incorporating the influences of the global nature of the field."
Publisher
Palgrave Macmillan
Disciplines
Gender and Sexuality | Military and Veterans Studies | Other Feminist, Gender, and Sexuality Studies | Women's Studies
Recommended Citation
Bongiovi, Joseph R., and Lisa Leitz. "Gendered Companies, Gendered Security." In The Sociology of Privatized Security, edited by Ori Swed and Thomas Crosbie, 173-216. Switzerland: Palgrave Macmillan, 2019.
Copyright
The Editors and Authors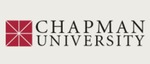 COinS