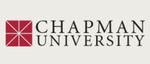 Description
"In this chapter, we look at the history of women's activism in the peace movement over the course of U.S. political development, examining the ways that women expanded the goals of peace activism to include gender and other social justice issues. We then examine which women actually participated in these efforts, and how that has changed over time. In the following sections, we explore distinct tensions in women's activism focusing on the role of gender (essentialism versus social constructionism) and radicalism versus pragmatic realpolitik. We conclude by looking at the outcomes of such mobilizations, which have been very limited in terms of policy, but much more extensive in terms of changing people's lives and feeding other kinds of activism, including women's rights."
Publication Date
6-2-2017
Publisher
Oxford University Press
Keywords
women, activism, activists, United States, peace movement, peace studies
Disciplines
American Politics | Family, Life Course, and Society | Gender and Sexuality | Peace and Conflict Studies
Recommended Citation
Leitz, L., & Meyer, D. S. (2017). Gendered activism and outcomes: Women in the peace movement. In H. J. McCannon, V. Taylor, J. Reger, & R. L. Einwohner (Eds.), The Oxford Handbook of U. S. Women's Social Movement Activism (pp. 708-728). New York: Oxford University Press.
Copyright
Oxford University Press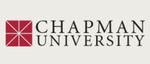 COinS