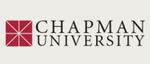 Title
Salomon Henschen and the Search for a Brain Center for Singing
Description
The capacity to sing, including singing in the context of aphasia (language impairment due to brain damage), has been discussed since at least the late 18th century. Numerous case reports document patients with aphasia who could sing words despite difficulty speaking. This inspired decades of research to understand how the brain supports the capacity to sing. Swedish neurologist Salomon Henschen (1847–1930) was among the first to search for a brain center for singing. In 1920, he reviewed 206 cases that involved singing. This chapter highlights Henschen's work to frame historical studies about the brain and the capacity to sing.
Publication Date
5-19-2020
Disciplines
Music Performance | Music Theory | Other Music
Recommended Citation
Graziano, A. B., Born, E. C., & Johnson, J. K. (2020). Salomon Henschen and the search for a brain center for singing. In F. Russo, B. Ilari, & A. J. Cohen (Eds.), The Routledge companion to interdisciplinary studies in singing, volume I: Development (pp. 52-63). New York, NY: Routledge.
Copyright
Taylor & Francis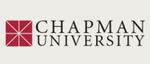 COinS