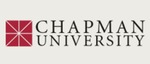 Title
Historical Perspectives on the Study of Music in Neurology
Description
The evolution of our knowledge about how the brain processes music holds an important place in the history of neurology. An examination of early neurology literature reveals that music abilities were occasionally examined in an attempt to better understand brain function; in particular, music was used as a tool to assess patients with aphasia. Early neurologists were fascinated by the observation that some patients with severe expressive aphasia were able to sing the texts of songs. This observation became a theme in nineteenth-century neurology literature that was discussed by some of the most prominent neurologists at the time, including John Hughlings Jackson and Jean-Baptiste Bouillaud.
Publisher
Imperial College Press
Keywords
perception, history and development, music, psychology, hearing
Disciplines
Music Theory | Music Therapy | Neurology | Neurosciences
Recommended Citation
Johnson, Julene K., Amy B. Graziano, and Jacky Hayward. "Historical Perspectives on the Study of Music in Neurology." In Neurology of Music, edited by F.C. Rose, 17-30. London: Imperial College Press , 2010.
Copyright
Johnson, Julene K., Amy B. Graziano, and Jacky Hayward. "Historical perspectives on the study of music in neurology." Ed. F.C. Rose. Neurology of Music. Imperial College Press London, 2010. 17-30.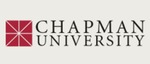 COinS