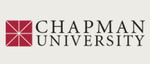 Description
"When you are a student in library school, the thought of attending a Music Library Association Annual Meeting can seem both daunting and logistically challenging. You might feel unsure about how to socialize with professionals, or worry that your presence will be unwelcome. You may be concerned about negotiating the time off from classes and your library job(s) and wonder if you should just avoid that hurdle altogether. On top of that, the cost of lodging and travel could be a serious strain on the student budget. While all these concerns are perfectly valid, you may find that the benefits of attending MLA as a student far outweigh the costs."
Keywords
student, music librarian, Music Library Association, meeting, conference
Disciplines
Library and Information Science | Music Education
Recommended Citation
Greene, T., & Yang, Z. S. (2022). First-time attendee: How to get the most out of being a student at a Music Library Association meeting. In M. Shaw & S. Cleveland (Eds.), Careers in music libraries IV (pp. 116–128). A-R Editions, Inc.
Copyright
A-R Editions, Inc.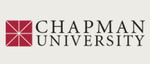 COinS