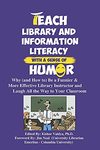 Description
"This chapter will address some of the pitfalls (and positive results) of using humor as part of your teaching method. We will explore the acting techniques of personalization and improvisation; and mindful tools to prepare mentally with attention, awareness, and intentionality. Key takeaways from mindfulness and the craft of acting will embolden you to discover how to personalize your own sense of humor, and demonstrate authenticity, caring, and trust--critical factors for student acceptance and engagement--within the learning environment. You will not only survive the instruction session; you will also feel enlivened and more attuned to your teaching purpose during the process."
Publication Date
4-22-2021
Publisher
Curious Academic Publishing
City
Melbourne, Australia
Keywords
information literacy, teaching, instruction, library and information science, humor
Disciplines
Curriculum and Instruction | Information Literacy
Recommended Citation
Artman, J. (2021). To be or not to be…humorous: Personalize and perform humor mindfully. In K. Vaidya (Ed.), Teach library and information literacy with a sense of humor: Why and (how to) be a funnier and more effective library instructor and laugh all the way to your classroom. Curious Academic Publishing.
Copyright
Curious Academic Publishing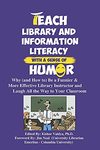 COinS