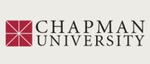 Files
Download
Available for download on Saturday, August 24, 2024
Download Full Text (438 KB)
Description
"The goal of the present study is to offer an account of the principal constructions containing body-part terms in Shiwilu. These involve inanimate classifiers, three lexical nominalizers (instrumental, habitual agent, and resultative), and incorporated nouns and classifiers. While articles have previously been written addressing the Shiwilu system of classifiers and nominal incorporation (Valenzuela 2016, 2019, to appear), this chapter focuses on the role that body-part terms play in the grammar of the language."
Publication Date
8-21-2022
Publisher
Oxford University Press
Keywords
body parts, Shiwilu, classifiers, nominal incorporation, linguistics
Disciplines
Latin American Languages and Societies | Morphology | Other Linguistics | Syntax
Recommended Citation
Valenzuela, Pilar M. "Plant and Animal Body-Part Terms in Shiwulu Grammar: Classification, Nominalization, and Incorporation." In The Grammar of Body-Part Expressions: A View from the Americas, edited by Roberto Zariquiey and Pilar M. Valenzuela, 373-400. Oxford: Oxford University Press, 2022.
Copyright
Oxford University Press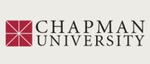 COinS