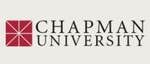 Description
"Shiwilu is a good representative of the Andes-Amazonia transitional zone, in that it exhibits a mixture of phonological and grammatical traits that are typical of the languages of these two regions (Valenzuela 2015, 2018). The present article addresses a phenomenon that is common in Amazonian languages but absent in the Central Andean families Quechuan and Aymaran: nominal incorporation (Dixon and Aikhenvald 1999: 10; Adelaar with Muysken 2004; Aikhen- vald 2017: 296). In this work, 'nominal incorporation' is a cover term to designate the process of inserting into the verb a noun, a classifier, or the deceased marker =ku'."
Publication Date
4-28-2022
City
Leiden, The Netherlands
Keywords
Shiwilu, nominal incorporation, linguistics
Disciplines
Latin American Languages and Societies | Morphology | Other Linguistics | Syntax
Recommended Citation
Valenzuela, Pilar. "Chapter 24 Nominal Incorporation in Shiwilu (Kawapanan): Nouns, Classifiers and the Deceased Marker =ku'". In The Art of Language, edited by Anne Storch and R.M.W. Dixon, 397-422. Leiden, The Netherlands: Brill, 2022.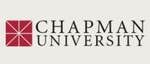 COinS