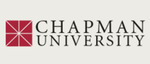 Title
Untheories of Fiction: Literary Essays from Diderot to Markson
Description
This book takes a closer look at the diversity of fiction writing from Diderot to Markson and by so doing call into question the notion of a singular "theory of fiction," especially in relation to the novel. Unlike Forster's approach to "Aspects of the Novel," which implied there is only one kind of novel to which there may be an aspect, this book deconstructs how one approach to studying something as protean as the novel cannot be accomplished. To that end, the text uses Diderot's This Is Not A Story (1772) and David Markson's This Is Not A Novel (2016) as a frame and imbedded within are essays on De Maistre's Voyage Around My Room (1829), Machado de Assis's Posthumous Memoirs Of Braz Cubas (1881), André Breton's Nadja (1928) and Elizabeth Smart's By Grand Central Station I Sat Down And Wept (1945).
Publication Date
1-21-2021
Publisher
Palgrave Macmillan Cham
Keywords
Fiction, Aspects of the Novel, Diderot, Markson, Forster, Marx, DeMaistre, Literary essays
Recommended Citation
Axelrod-Sokolov, Mark. Untheories of Fiction: Literary Essays from Diderot to Markson. Springer International Publishing, 2021.
Copyright
The Author(s), under exclusive license to Springer Nature Switzerland AG 2021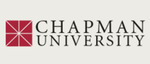 COinS