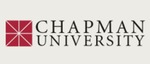 Description
Jane Austen often uses reading as a way to develop her characters. For instance, in Persuasion, Captain Benwick's melancholic disposition is revealed through his partiality for Romantic poetry, but Anne Elliot's value for balance is expressed when she recommends moral essays. Other times, and not unfrequently, characters' reading choice falls on the works of William Shakespeare—such as Hamlet, which Willoughby reads to Marianne Dashwood in Sense and Sensibility, and the excerpts from Elegant Extracts we learn that Northanger Abbey's Catherine Morland has memorized.
Some of Austen's characters read Shakespeare with seductive intent, but others show their maturity through the critical thinking that comes with balanced reading—understanding nuance and context rather than memorizing "bits and scraps" of published excerpts. Looking carefully at eighteenth century reading practices as well as characters' reading in Austen's last two published novels, Northanger Abbey and Persuasion, this chapter aims to determine the value of reading within Austen's novels.
Publication Date
11-6-2019
Publisher
Palgrave Macmillan
Keywords
reading, Jane Austen, Persuasion, Northanger Abbey
Disciplines
Literature in English, British Isles
Recommended Citation
Hall, Lynda A. "Is It 'A Marriage of True Minds'? Balanced Reading in Northanger Abbey and Persuasion." Jane Austen and William Shakespeare: A Love Affair in Literature, Film and Performance. Edited by Marina Cano and Rosa García-Periago, Palgrave Macmillan, 2019, 129-149.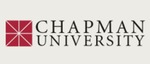 Included in
COinS