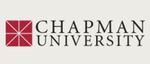 Description
"This chapter traces the convergence of 'the revolt against puritanism' and 'the revolt against capitalism' in the 1910s, focusing on the most celebrated American bohemia Greenwich Village - and on The Masses, the Village periodical that provided the most influential expression of the double-edged bohemian revolt. The effort to combine the personal and the political, the artistic and the social helped fuel a host of interconnected movements and alliances within the bohemian milieu, and the bohemians called upon both Marx and Freud in the effort to promote revolutionary change. Often riddled with internal contradictions and susceptible to forces of cultural co-optation and containment, the quest for bohemian liberation in the 1910s inevitably fell short of the Villagers' ambitious, utopian ideals; nevertheless, the bohemians were astute social critics, recognizing that liberation required them to confront interlocking oppressions based on class, gender, nationality, and race. They sought a more inclusive, egalitarian America, and their art and writing - and their legendary exploits, recounted in numerous memoirs continued to inspire later generations of left-leaning artists, writers, and intellectuals."
Publisher
Cambridge University Press
Disciplines
American Popular Culture | Literature in English, North America | Other American Studies | Other English Language and Literature
Recommended Citation
Levin, Joanna. "Bohemians: Greenwich Village and The Masses." American Literature in Transition,1910–1920. Edited by Mark W. Van Wienen, Cambridge University Press, 2018, pp. 117-130.
Copyright
Cambridge University Press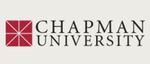 COinS