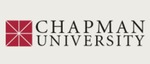 Title
"It's Such a Good Feeling": Self-Esteem, the Growth Mindset, and Creative Writing
Description
"Ten years ago, I wrote an essay about grading for Can It Really Be Taught? that was actually about self-esteem. I asserted then, as I do now, that 'our common terminology, the prevalent workshop model, and popular notions of creative writing as unteachable, unacademic, or undisciplined lead to self-esteem in a way that other college classes do not.' By that, I meant that the issue of self-esteem is more likely to be evident in the field of creative writing than in other disciplines and to play a discernible role in dynamics and learning in creative writing classrooms, though I now see how my statement might mistakenly be considered a call to use creative writing classes to boost self-esteem or as a criticism of foundational pedagogical approaches in the field of creative writing."
Publication Date
7-13-2017
Disciplines
Creative Writing
Recommended Citation
Leahy, Anna. "'It's such a good feeling': Self-esteem, the growth mindset, and creative writing". Can Creative Writing Really Be Taught? Resisting Lore in Creative Writing Pedagogy (10th anniversary edition). Edited by Stephanie Vanderslice and Rebecca Manery, Bloomsbury, 2017, pp. 44-56.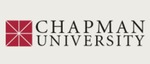 COinS