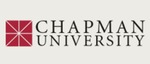 Title
Poetics of Prose: Literary Essays from Lermontov to Calvino
Description
This creative yet scholarly book discusses prose's important relationship to close literary analysis, showing how such an approach can be beneficial for readers, scholars, and writers alike. Bringing together a literary history that consists of writers such as Lermontov, Chekhov, Camus, and Calvino, Mark Axelrod masterfully interweaves discussions of structure, context, genre, plot, and other key elements often applied to poetry but seldom applied to various forms of prose in order to offer bold and surprisingly fresh claims about the writer's purpose. By peeling back these layers of technique and style, this book opens up discussions to better understand and appreciate great dramatists, writers, and poets throughout time by returning back to the core elements that originally comprised their writing crafts.
Publisher
Palgrave Macmillan
Disciplines
Fiction | Nonfiction | Other English Language and Literature
Recommended Citation
Axelrod, Mark. Poetics of Prose: Literary Essays from Lermontov to Calvino. Cham: Palgrave Macmillan, 2016.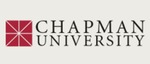 COinS