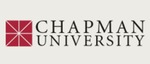 Title
Preface: Fashion a Bulwark Against Barbarism
Description
"It is evident everywhere that progressive educators around the world are harboring an anticipatory regret at what the world will surely be like if unbridled capitalism has its way. Great swathes of the globe are imploding from the expansion of the world capitalist system… Increasingly youth have been forced to sacrifice their futures in order to fund the endless wars on terror, to fund a crisis response program of bailing out the banks and to bolster the extravagant lifestyles of the financial elite. This calls for a revolutionary upsurge on the part of youth, with teachers playing a vital role in educating for socialism as state officials consistently refuse to consider increasing taxes on corporations and the rich to prevent public service and wage cuts."
Disciplines
Bilingual, Multilingual, and Multicultural Education | Curriculum and Social Inquiry | Education | Educational Assessment, Evaluation, and Research
Recommended Citation
McLaren, P. (2006). Preface: Fashion a bulwark against barbarism. In M. Cole (Ed.), Education, equality and human rights: Issues of gender, 'race', sexuality, disability and social class, 2nd edition (pp. xii-xvii). London and New York: Routledge.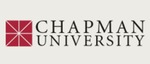 COinS