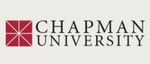 Title
Knowledge Under Siege: The Brasilian Debate
Description
"The recent history of education and, particularly, of pedagogical ideas in Brazil, cannot be understood without reference to political events that have occurred since the early 1960s. In April, 1964, a military dictatorship ousted a democratically elected civil government following a brief period of intense popular agitation and participation demanding reforms. That military ruling lasted until 1985, when a civil president was elected, though still under the rules established by the military. The educational debate that we are going to analyze here must be viewed against this political background."
Disciplines
Bilingual, Multilingual, and Multicultural Education | Curriculum and Social Inquiry | Education | Educational Assessment, Evaluation, and Research
Recommended Citation
Tadeu da Silva, T., & McLaren, P. (1993). Knowledge under siege: The Brasilian debate. In P. McLaren & P. Leonard (Eds.), Paulo Freire: A critical encounter (pp. 36-46). London: Routledge.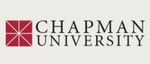 COinS