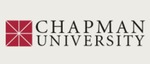 Title
Engaging Troubling Students: A Constructivist Approach
Description
Filled with rich narrative and designed for educators working with troubling students each day, this insightful, practical guide leads you in developing helpful, trusting student-teacher relationships.
Disciplines
Curriculum and Social Inquiry | Educational Methods | Other Education | Other Teacher Education and Professional Development | Social and Philosophical Foundations of Education
Recommended Citation
Danforth, S. & Smith, T. J. (2005) Engaging troubling students: A constructivist approach. Thousand Oaks, CA: Corwin Press.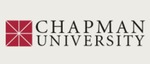 COinS