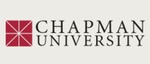 Title
Humility Within Critical Pedagogy
Description
"I offer to you my Asian ontology, critical incidents, and critical friends that have brought me into the world of critical pedagogy...While this sounds like an agenda of a soldier, it is not at the frontlines that I do my best work. Therefore, many may not know or see me. This essay reveals many forms of humility."
Publisher
Sense Publications
Keywords
critical pedagogy, humility, education, Asian women
Disciplines
Bilingual, Multilingual, and Multicultural Education | Curriculum and Instruction | Curriculum and Social Inquiry | Social and Philosophical Foundations of Education
Recommended Citation
SooHoo, S. (2015). Humility within critical pedagogy. In Porfilio, B., & Ford, D. Leaders in Critical Pedagogy: Narratives for Understanding and Solidarity (pp. 225-233). The Netherlands: Sense Publications.
Copyright
Sense Publishers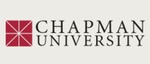 COinS