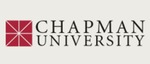 Title
Responsive Practices to Support Lesbian, Gay, Bisexual, Transgender, and Questioning Students and Families
Description
The needs and rights of lesbian, gay, bisexual, transgender, and questioning (LGBTQ) students and families are often ignored, generally misunderstood, and only rarely given priority by the school system. This book provides a practical and useful guide for school-based mental health professionals to support students, families, teachers, and administrators in the development of a safe, inclusive school environment for all LGBTQ students and families. It begins with an overview of the unique issues and challenges faced by LGBTQ students and families, including a discussion of sexuality and gender identity development within the interconnected contexts of home, school, and community. Practical steps are given for creating an inclusive school environment; implementing prevention and intervention techniques to address discrimination, bullying, and violence; and organizing effective counseling programs for LGBTQ students. These school-based efforts are then extended to working with families and communities to reinforce steps taken in the school context. An accompanying CD includes numerous handouts, sample letters, and other resources to assist the school-based mental health professional in implementing responsive and affirmative practices for LGBTQ students and families.
Keywords
LGBTQ, lesbian, gay, bisexual, transgender, questioning, students, school responses, educational practices
Disciplines
Curriculum and Social Inquiry | Educational Administration and Supervision | Educational Sociology | Gender and Sexuality | Other Education | Social and Philosophical Foundations of Education
Recommended Citation
Fisher, E., & Kennedy, K. (2012). Responsive school practices to support lesbian, gay, bisexual, transgender, and questioning students and families. New York: Routledge.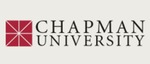 COinS