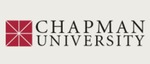 Title
Journey of a Lifetime: Kenneth A. Tye
Description
"[This chapter] captures the life and work of Kenneth A. Tye, Professor Emeritus, Chapman University. Written in his voice by his partner Barbara, the chapter explores how a small-town California boy, growing up in the Depression and World War II, eventually became a national and international leader in promoting worldmindedness in K-12 and postsecondary schooling. A consistent thread of curiousity and adventurousness weaves through the stories that comprise this tale of a life that might have turned out differently."
Publisher
Information Age Publishing
Disciplines
Education | Educational Leadership
Recommended Citation
Tye, B. B. (2018). Journey of a lifetime: Kenneth A. Tye. In T. F. Kirkwood-Tucker (Ed.), The Global education movement: Narratives of distinguished global scholars (pp. 199-214). Charlotte, NC: Information Age Publishing.
Copyright
Information Age Publishing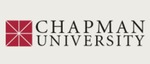 COinS