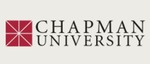 Title
Paulo Freire, Postmodernism and the Utopian Imagination: A Blochian Reading
Description
"This essay is a critical reading of the work of the radical Brazilian educator Paulo Freire. Highlighted in this reading is a discussion of Freire's concept of utopia as a crucial - yet generally overlooked - aspect of his pedagogy of liberation. We have been impressed by how much Freire's explicit and implicit indebtedness to a concept of utopia resembles the more nuanced and formally developed philosophy of utopia developed by Ernst Bloch. We think the comparison is both significant and instructive. We also believe that Freire's project of liberation can be more fully appreciated and deepened by rereading his work through a conceptual framework more directly linked to Bloch's monumental work on the utopian politics of hope. Our purpose here is fundamentally pedagogical. We have discerned in the work of these two dialecticians of the concrete a complimentary project of liberation that offers an unusually rich ground for self and social transformation. We also believe there are significant cultural, political, and theoretical aspects of postmodern social theory which can extend and deepen the emancipatory aspects of hope in the work of Freire and Bloch."
Disciplines
Bilingual, Multilingual, and Multicultural Education | Curriculum and Social Inquiry | Education | Educational Assessment, Evaluation, and Research
Recommended Citation
Giroux, H. A., & McLaren, P. (1997). Paulo Freire, postmodernism and the utopian imagination: A Blochian reading. In J. O. Daniel & T. Moylan (Eds.), Not yet: Reconsidering Ernst Bloch (pp.138-162). London and New York: Verso Press.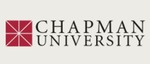 COinS